TSK Members - Who's Who
Scott Abene - Guitar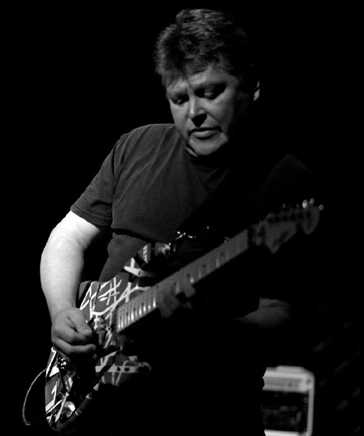 Scott Abene grew up in NYC during the 1970's where he claims that he was raised by wolves and taught the mystic ways of the ancient Shaman. Having a mother that is a very accomplished artist and a father that is a well-known Grammy award winning Pianist, Arranger-Composer Jazz musician allowed Scott to study with Guitar Greats like Allen Hanlon, Mike Gari and Bill Connors and countless others.

Scott cut his chops in the NYC Clubs playing a variety of styles from Jazz to Funk to Rock and whatever would pay the rent. He was a constant on the NYC music scene during the 1980's and 1990's playing at such famous venues as The China Club, Limelight, CBGBs and The Bitter End with more bands than he can actually remember the names of.

He has played guitar on dozens of independent studio releases and even states proudly in a very "Spinal Tappish" way that he became very big in Asia when he had the privilege of playing guitar on Corbett Wall's number one single "Last One Shot" from his album entitled "Passion Play".

When Scott was not gigging out he was making a name as a talented studio player recording as a side man on many alt/indie/rock discs as well as commercial jingles for the likes of McDonalds, Oldsmobile, Buick, Maytag and many more...

His playing style is second to none. A unique cross between being stung by a large swarm of very loud and belligerent bees all the while trying to run through piles of overcooked Linguine in a light puttanesca sauce.
---
Tony Puleo - Bass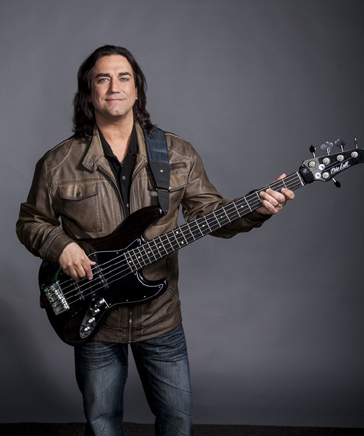 A staple in the Boston Theater scene. With an inherently rhythmic soul, Tony Puleo incorporates spark and versatility into his bass playing. His adept fingering style, adaptability, and stage presence have garnered him an array of gigs from the position of touring bass player for Carly Simon to recording, and performing with Blue Man.
Tony has had extensive training with Bruce Gertz from Berklee College of Music and Mike Turner and has himself has taught privately as well Tony has many years of studio work for musical artists as well as advertising/commercials, to live session work for bands throughout New England, New York and Europe
---
Keith Augeri - Drums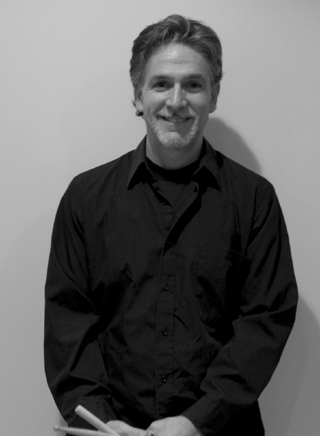 Keith Augeri has been playing drums for 40 years, over 25 of them professionally. His career in the Boston area began with a jazz/rock trio (Jay Laurino trio) which toured Boston's North Shore area & surrounding Tri-State area in the 1990's.
This band blended jazz elements with those of ska, reggae, & rock, heavily influenced by groups such as the Police, Steely Dan, & Tower of Power, Genesis. During the same time Keith explored his love of jazz, & the "Great American Songbook" music; Gershwin, Porter, Basie, Ellington, Strayhorn, with pianist Barry Silverman in a acoustic jazz trio. He also has worked with Gary Cherone ( former "Extreme" front man) in "Houndstooth" a jazz trio that performed in Boston, most notabley at an AIDS awreness event sponsored by Rick Springfield. This group also recorded the title track for a local release entitled "Dream On" which was a tribute to Aerosmith, covering that bands' signature song.
Another area of particular interest for Keith has been Latin & Cuban music, absorbing the week long intensive study "Salsa Meets Jazz" At Goddard College, in Vermont back in 2001. The celebrated pianist Eddie Palmieri and his octet provided instruction "Plena, Bomba, & Timba" rhythms, with predominate clave-based patterns, and where Kieth had a chance to study with Dafnis Priesto, who is now a well NYC fixture and award-winning musician. Another area that he has been exploring is Indian classical music, and spent time studying with Boston's tabla master Jerry Leake.
Keith has written articles for the on-line web site Guitar Jams.com which offer a drummer's perspective on various musical topics, as well as music reviews of live performances, and musical releases.
Keith still plays in the Boston area, subbing in a Tower Of Power tribute band Manchuka, as well as various recording projects. These include a acoustic trio "North of Bossa" which performs the music of Brazil, with the focus on Jobim, and other Brazilian flamenco stylings. His most recent project is TSK, which is a fusion instrumental trio, which has performed at NAMMS 2016 "Bassfest" at JD Schmidt's Brewery in Anaheim CA.