About TSK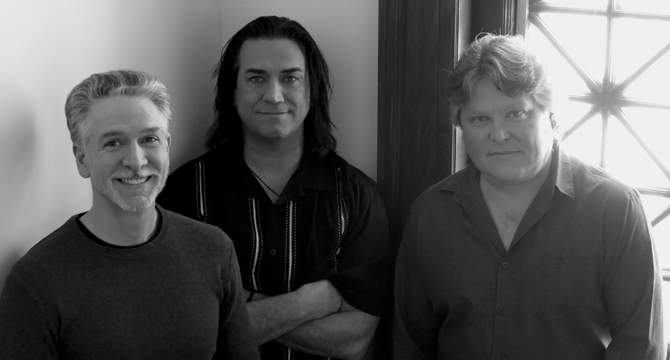 TSK was officially formed in the fall of 2015 By Guitarist Scott Abene, Bassist Tony Puleo and Drummer Keith Augeri.
TSK was put together first by chance and then by necessity. The band actually met each other through a variety of Craigslist ads for a different group. Scott Abene was the first to meet drummer Keith Augeri during an audition for an instrumental band from Amesbury, MA. Immediately after experiencing Keith's playing Scott knew that something had to be put together between the two of them. Both Keith and Scott have a love for Progressive music and the classic Jazz Fusion that reigned in the 70's, so it seemed natural to put something together to pay homage to the music that they grew up with.
A few months after meeting Keith, Scott auditioned Tony Puleo for another project. Tony ended up joining that project and Scott immediately started telling him that he had a fantastic drummer waiting in the wings for a progressive rock fusion project. That is where things sat for several months.
Then in November of 2015, Tony was asked if he had a band available to play for the opening spot at a sponsored winter NAMM event. The opening spot was for the renowned Stu Hamm. This was the beginning of TSK as a group. The band hit the rehearsal space and cranked out an hour set of material for the NAMM show in January of 2016. The show was a great success and the band was well received amongst the audience and their peers.
TSK has released their first studio release of original material, "Jupiter's Greasy Moon" which is available on all major streaming services as well as being available for purchase on sites like CDBaby, iTunes, Amazon etc.. The band is built as a showcase to the talents of its members, with songwriting being a huge focus on the band's music. It is about the Groove, the time signature, the music and making sure that the musicians in the band are pushed to a place where they expand on their ideas via improvisation.